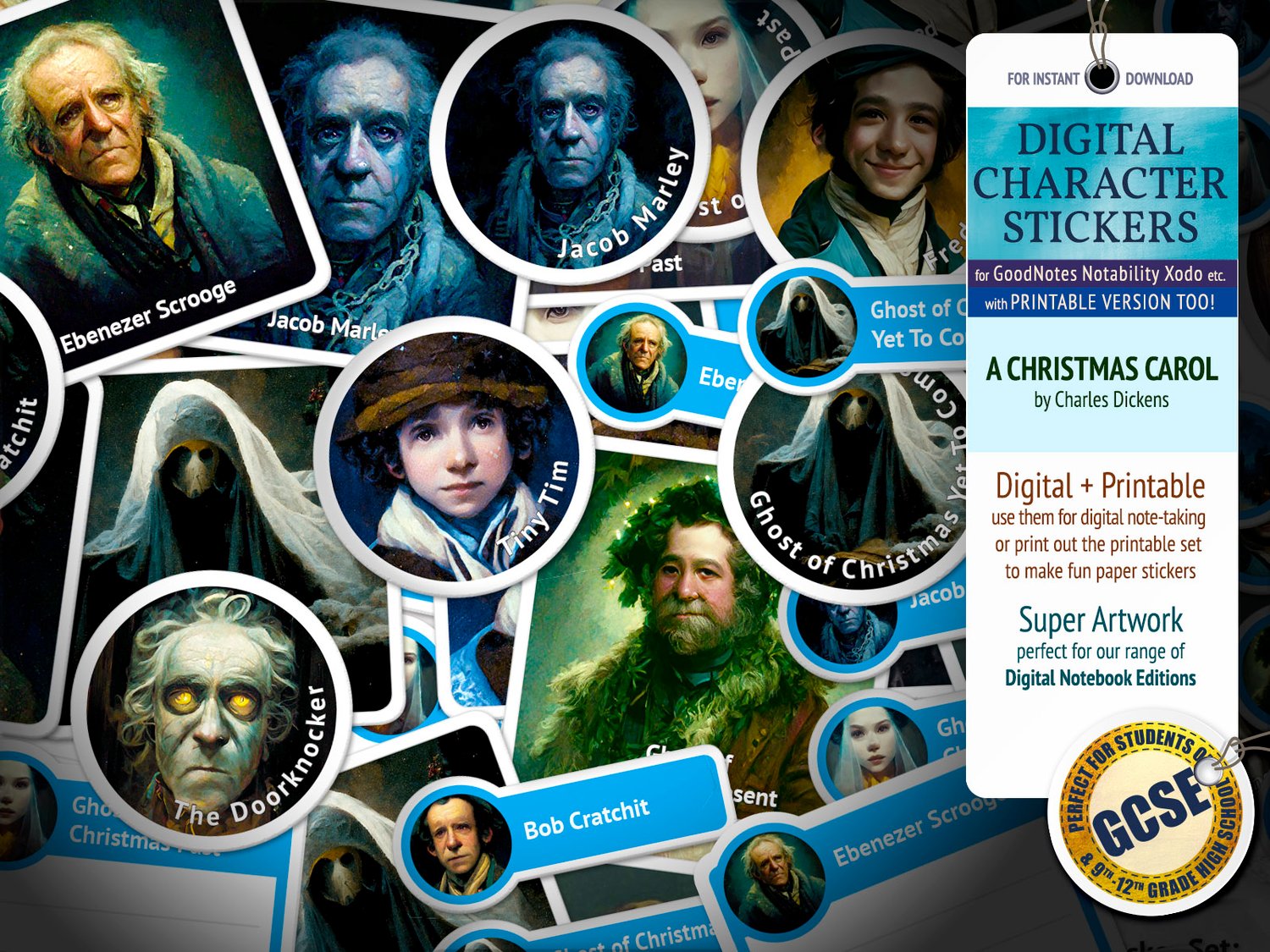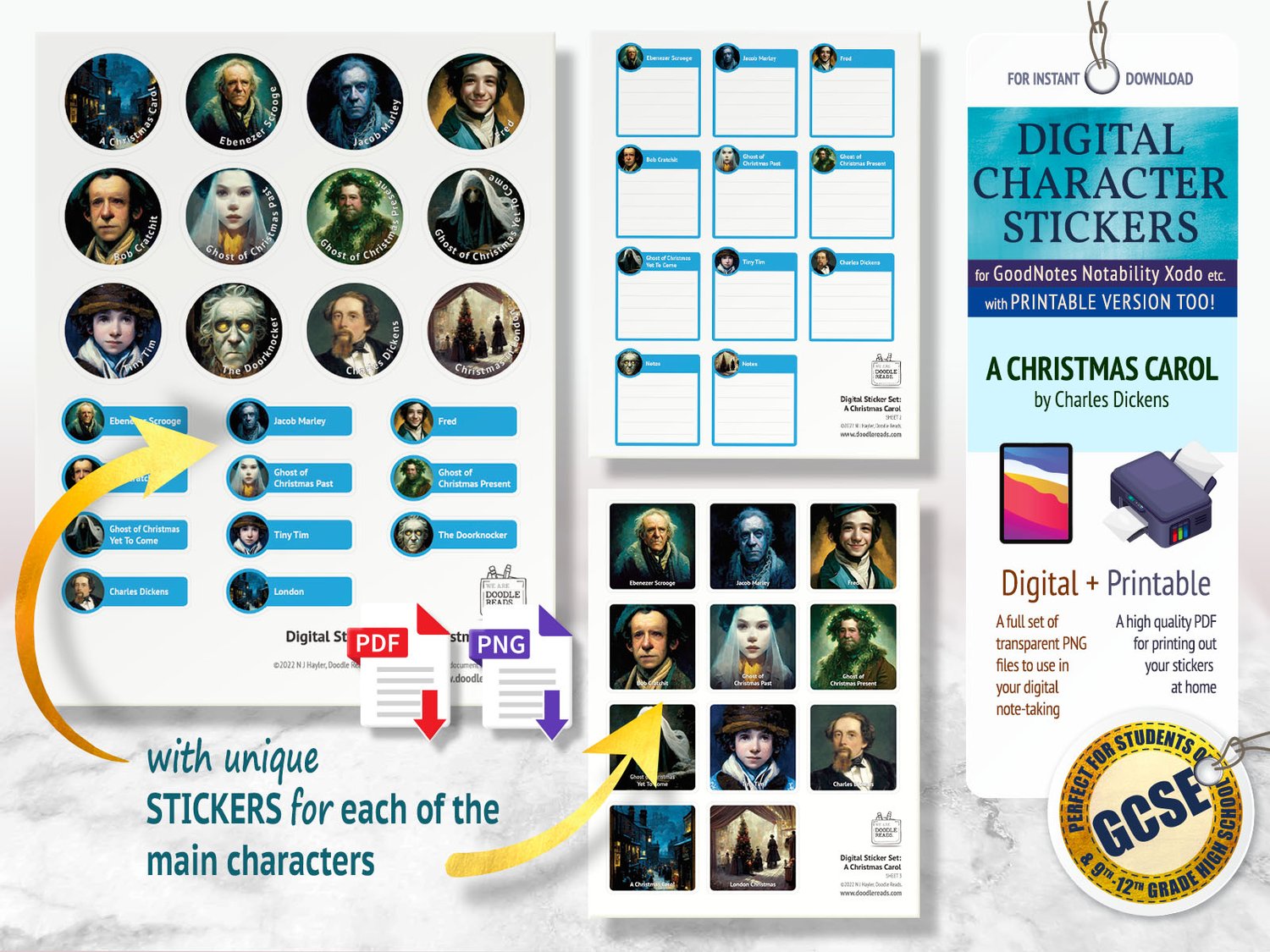 A Christmas Carol: Digital Character Stickers for Note-Taking Apps and for Printing. (Educational Teacher Licence)
On Sale
[Educational Licence Edition]
This is the educational licence version available to teachers only.
If you are not a teacher and would like to buy a copy you can get one from here.
If you're a student of GCSE English literature studying "
A Christmas Carol
" this year, you'll love these digital stickers! They're ideal for
adding character to your study notes.
Each set includes
both digital and printable
versions, perfect
for use with digital note-taking apps
and
for printing out at home
.
Our digital stickers feature
all the main characters
from the book, and they are a fantastic way to
make learning more fun
. Whether you're studying for your final exams or just want to show off your literary knowledge, these stickers are sure to impress! So why not
add a bit of personality to your notes
with this fabulous digital character sticker set?
The perfect partner for our Digital Notebook Edition of "A Christmas Carol" (
available here
).
Digital stickers for digital note-taking apps such as GoodNotes and Notability.
Printable PDF version for printing out on plain or sticker paper at home.
All the main characters in the book.
Fantastic, unique, and colourful artwork.
Contains 45 unique digital stickers.
The perfect partner for Doodle Reads Digital Notebook Editions
Add character to your notes!
INSTANT DOWNLOAD
Stickers from the "A Christmas Carol" set include:
Ebenezer Scrooge, Jacob Marley, Fred, Bob Cratchit, The Ghost of Christmas Past, The Ghost of Christmas Present, The Ghost of Christmas Yet to Come, Tiny Tim, The Doorknocker, Charles Dickens, and London.
The price shown includes VAT where applicable.